Our eclipse maps are acclaimed as the best available and highly accurate. We now ship internationally.
Annular Solar Eclipse October 14, 2023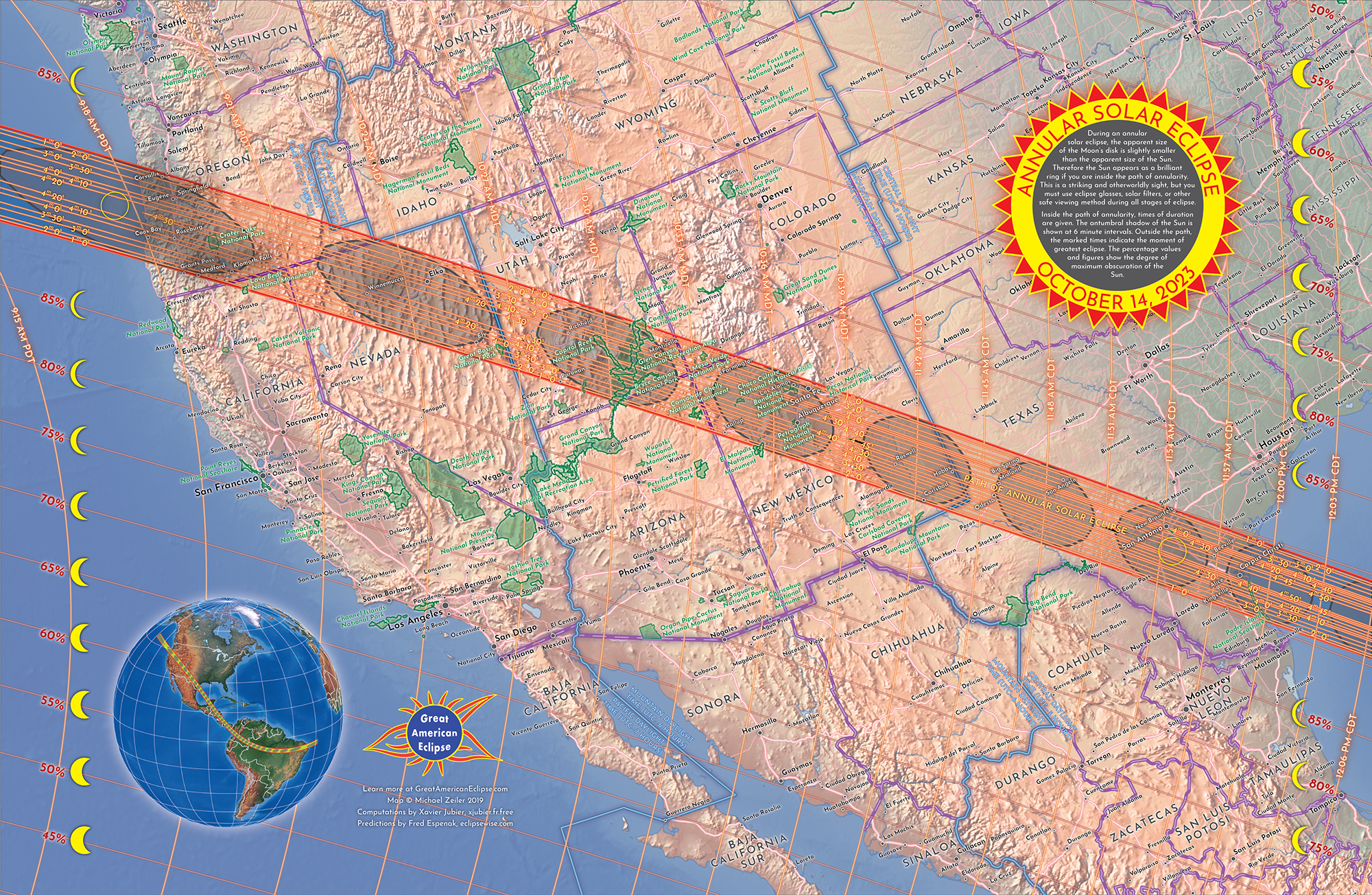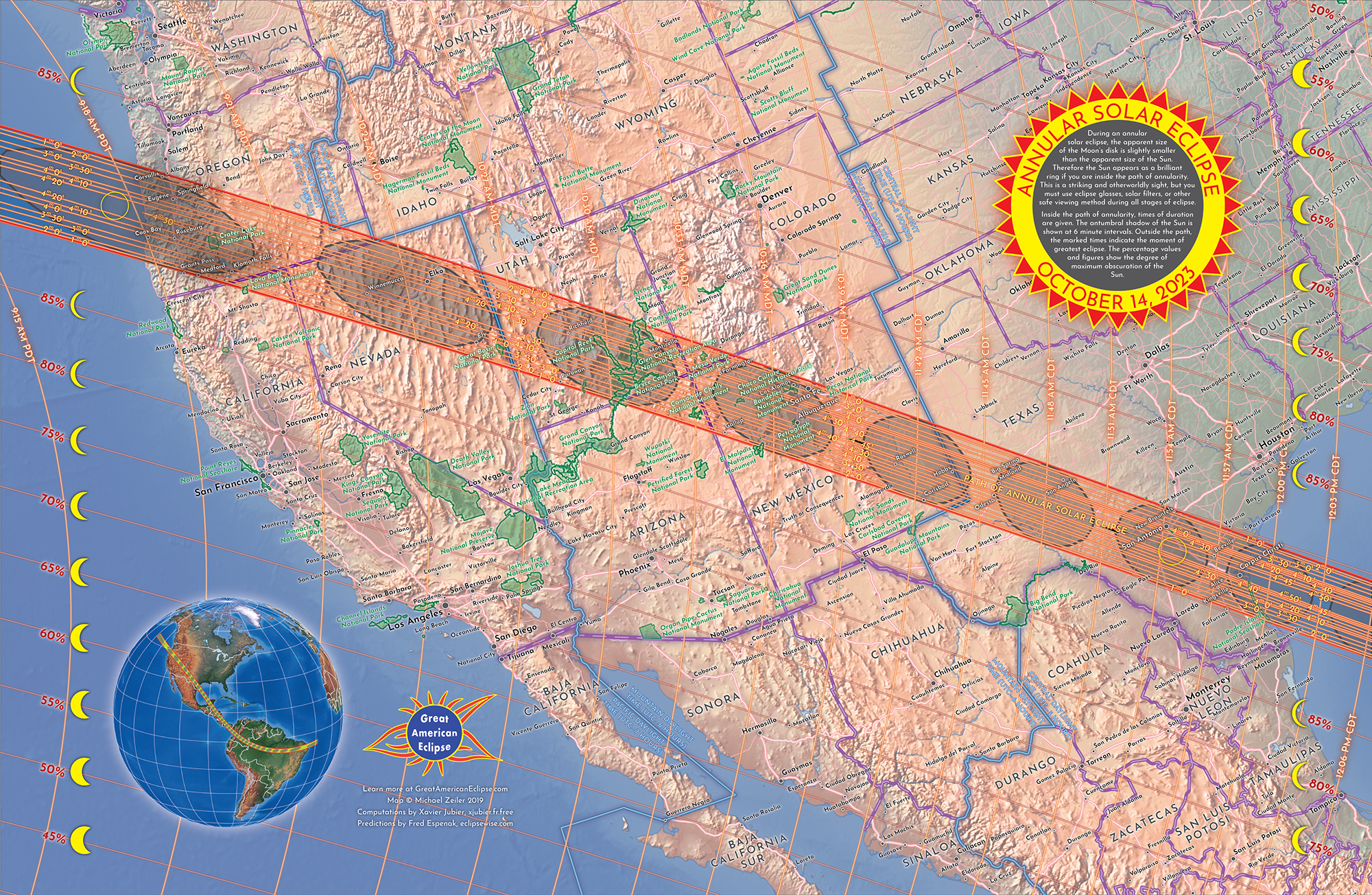 Annular Solar Eclipse October 14, 2023
Map available in 2 sizes!
11" x 17" and 22" x 34".
An annular solar eclipse crosses the USA from Oregon to Texas on October 14, 2023. This eclipse promises an other-worldly view of the Sun eclipse by the Moon often called the "Ring of Fire" and comes just six months before the next total solar eclipse to traverse the USA. This beautiful map is printed on glossy heavy card stock and comes in two sizes; 11" x 17" or 22" x 34". It can be placed or framed in your home or office for eclipse planning. The path of the eclipse has been precisely computed and the map shows exactly where the total solar eclipse can be seen along with the eclipse duration. The times of eclipse are given in the local time zones. Also shown are the curves of equal eclipse obscuration and a global reference of the eclipse. The map highlights dozens of cities, towns, and national parks from which the annular solar eclipse will be visible.